## Me and My Work
About my Work
My work is figurative, expressive and narrative and is inspired by stories and themes.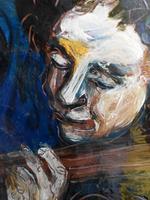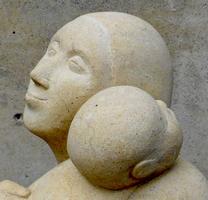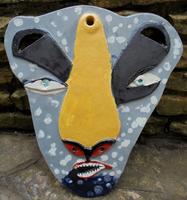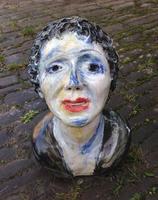 I love watching people, their body language and facial expressions.
I am on lookout for a special moments and situations accompanying every human activity.
Music, dance, theatre and poetry are my important sources of inspiration.
I use my sketchbooks, my books and my CDs as a valuable collection of raw material.
I draw on personal experiences, past and present, with a view to reflect the spontaneity of ordinary human life.
I pinch and coil large earthenware vessels and treat them as my canvases.
I use slips in very painterly way, building layers of colours with slips, oxides and stains.
I am trying to create tension between the outside and inside surface in order to give each piece another dimension.
I make hand built sculptural pieces from clay and porcelain.
I design and make hand cut mosaics and tiles.
My most recent sculptures are carved from Bath stone and Portland stone.
I draw and paint on paper, using ink, dry pastel and watercolour.
I try to combine my artistic skills with my knowledge of human anatomy and soul.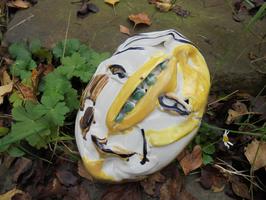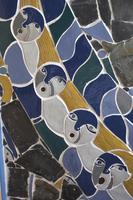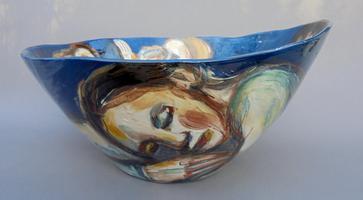 Curriculum Vitae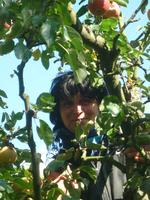 I was born in Prague, Czechoslovakia. I grew up in Brno, Moravia, where I studied and qualified as a doctor of medicine in 1984. I started teaching anatomy at Masaryk University in Brno and at the same time I set up my first studio.
In 1985 I moved to London and studied Ceramics at Croydon College of Art & Design. After graduating I received a Crafts Council Setting-up Grant, which enabled me to start my studio in London. For ten years I worked as a freelance artist, exhibiting both in England and abroad.
In 1995 I returned to the Czech Republic for three years, teaching English and Anatomy and Morphology for artists. I also concentrated on developing my drawing and painting skills.
In 1998 I moved back to Britain and since that time I have been living and working in Bristol. I taught master classes at Cardiff University, colleges in Bath and Bristol, workshops for children and adults. I was involved with the CIP/Craftspace joint project in Birmingham, teaching women asylum seekers. I have exhibited in Britain, Europe and USA. My work is in private and public collections including Musee National de Ceramique, Paris.
I prefer working on a group of pieces linked by a central idea.
I like working towards solo and group exhibitions.
I take commissions and other challenges.
Grants and Awards
Crafts Council Setting-Up Grant (1990) Grant for Anatomy and Morphology for Artists with Dr Vladimir Novotny (1997)
Marketing Bursary from South West Arts as a first time exhibitor at Chelsea Craft Fair (1999)
South West Arts and Crafts Award (1999)
South West Arts and Crafts Award (2002)
City of Bath College Stone Masonry Achievement Award (2010)
Teaching
2016 Demonstrating at Dacorum and Chiltern Potters Open Day, Sandpit Theatre, St. Albans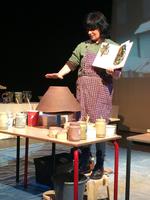 2012/16 Drawing Medicine
Block of drawing sessions with medical students of Bristol University,
Anatomy Department, Bristol University. Collaboration with Dr David de Berker and Dr Sarah Alsop Drawing Medicine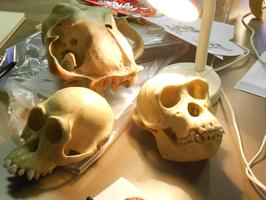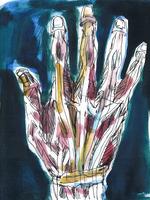 2013 Demonstrator at Aberystwyth International Ceramic Festival International Ceramics Festival
2013 Demonstrator at Festival of Stone, Bristol
2005/6 CIP and Craftspace : Creative workshops for Women Asylum Seekers Birmingham. Collaboration with Melanie Tomlinson (metalwork artist)
2004- 2016 Master classes in slip painting London Potters, Morely College, London Cornwall Ceramics and Glass Group, Cornwall West Potters, Somerset Ceramic Department of UWIC, Cardiff
City of Bath College, Bath. London Potters, Morely College, London West Potters Association Cornwall Ceramic and Glass Group Dacorum and Chiltern Potters Guild
200-2011 Local School Art Projects Bristol, (Redland High School, Henleaze Primary, Colston Primary)
1997/8 Morphology for Artists Faculty of Fine Arts, Brno, Czech Republic
1984/5 Anatomy and Morphology, Medical Faculty of Masaryk University, Brno, Czechoslovakia